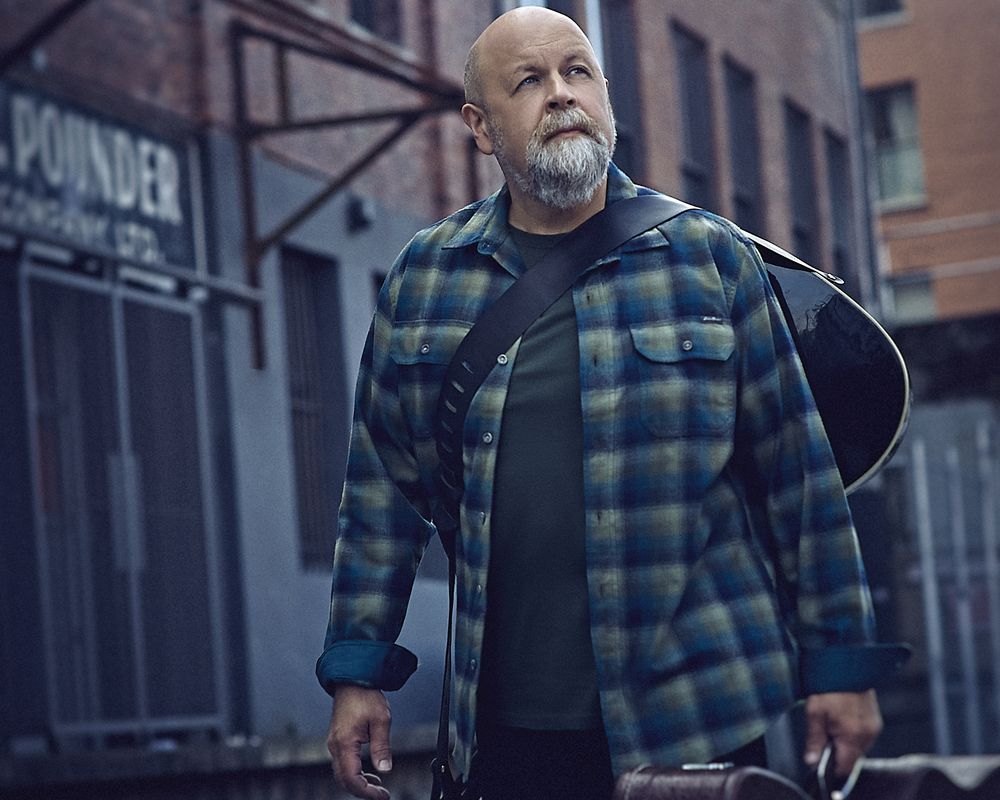 Nature by Ron Kalmakoff
"This album is part of the tapestry connected to my life, from my childhood in Saskatchewan to now, living on the West Coast of Canada. The people I have known along the way, the artists I have admired and the beauty of Canada, woven here, through the songs and the music." Reflecting on his new album which Ron has titled Nature, his most personal collection of songs to date.
The album opens with one of his new original pieces, Fly With The Wind, written about Ron's younger self and struggle to leave home and family on the prairies to start a new and unknown life in British Columbia. One of his favourite lines in the song is, "Like a prairie seed, you felt the need, to fly with the wind".  
As A Child, which closes the album is a ballad Ron wrote about his childhood and how through the elements of his surroundings in the prairie skies from the stars to the northern lights, he remembers his imagination as a child would run wild with ideas. The beginnings of where flight would become such an important theme in many of the past songs he has written.
Included in this latest selection of twelve songs are five covers written by other Canadian singer/songwriters- Leonard Cohen, Loreena McKennitt, Jim Cuddy, Jimmy Rankin and Michelle Creber.  "These are a few of the many Canadian artists I have admired for not only their voices, but their writing styles, as well. It was so hard to choose whose work to cover, but I wanted to pick songs where I felt I could add a different artistic layer to, as if to paint the words my own way."
His first single release from the album is Mother Nature.  When writing the song Ron thought about the current state the planet and our world is in. "Global warming, climate change, pollution, fires, floods, need for clean water, creatures big and small disappearing from our planet; how to wrap some of these overwhelming issues in just a few words and only minutes of music. As many others I feel the urgency and I now worry for generations to come. I felt my best voice to use is through my music, to sing how I feel".